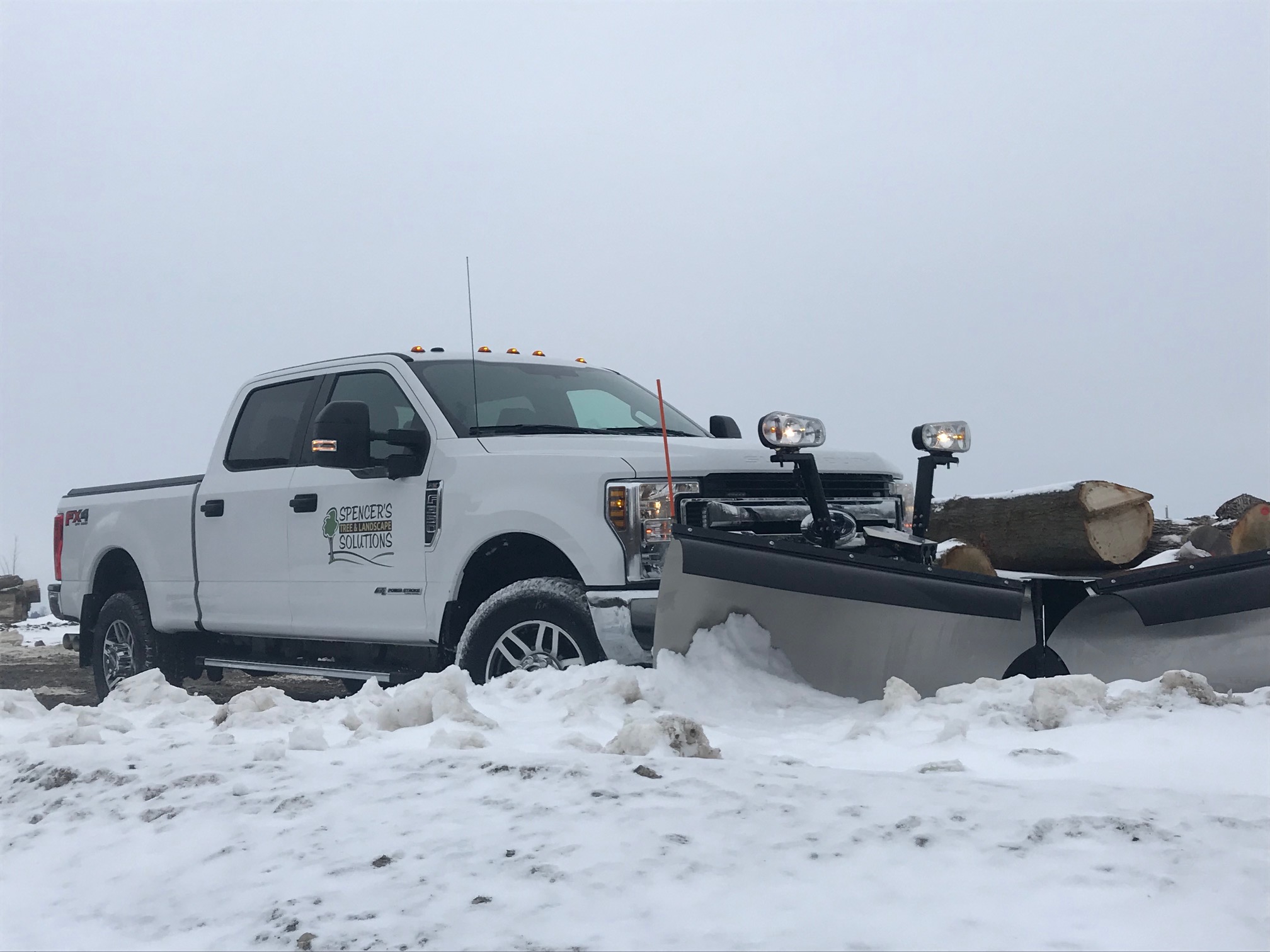 Snow services
Plowing Snow
Clearing of sidewalks
Hauling and stacking
Salting
Commercial, Schools, Residential
            At Spencer's Tree & Landscape Solutions, LLC we love winter and pride ourselves as well in winter services. We know that our customers depend on us to provide them with timely, professional, and effective snow and ice removal. We time our services to be as effective and cost-conscious as possible. We try to understand the unique characteristics of our client and tailor a snow program that best suits their needs. Restaurants, for instance, may have different busy periods than a bank. We do our
best to have our clients clear by the time employees start showing up to work, and manage a continuing storm during the day to keep properties as safe as possible until full plows can be done before the start of the next business day. Some clients just don't want to get stuck and others want continued maintenance throughout a storm.  We can tailor a program that best suits your needs.

Service

Area

Spencer's Tree and Landscaping is based in Bucyrus, Ohio. Snow Removal is available in the major cities and towns including Galion, New Washington, Crestline, Mansfield, Marion, Upper Sandusky,  and Tiffin as well as the surrounding communitues.